Yes, we know that summer sales are about getting a super discounted new mattress or thatgrill that you've been eyeing, but we're here to talk about something just as important: your summer wardrobe. If you're not filling your basket at Old Navy this weekend, you're going to be missing out on some serious savings.
Old Navy is having a massive sale that has already started. Right now, you can snag 50% off tees, tanks, shorts, and swimwear in stores and online. On top of that, dresses are discounted by 30%.
Shop some of your favorite picks below!
1
Lace-Up Sleeveless Swing Dress for Women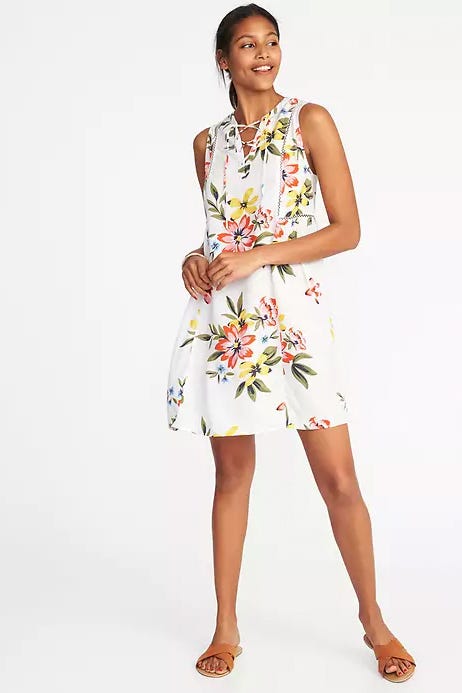 The floral pattern is pretty enough to dress up, but thanks to the swing-style, you can live in this all summer.
2
Tiered Slub-Knit Sundress for Toddler Girls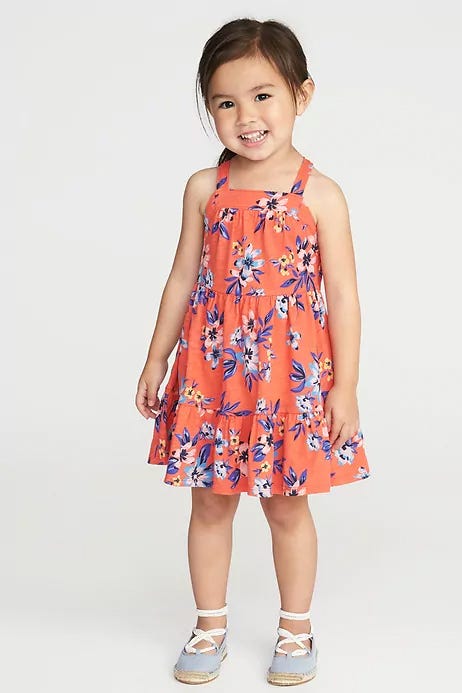 Pair your floral dress with a matching one for your mini-me.
3
Cold-Shoulder Swimsuit for Women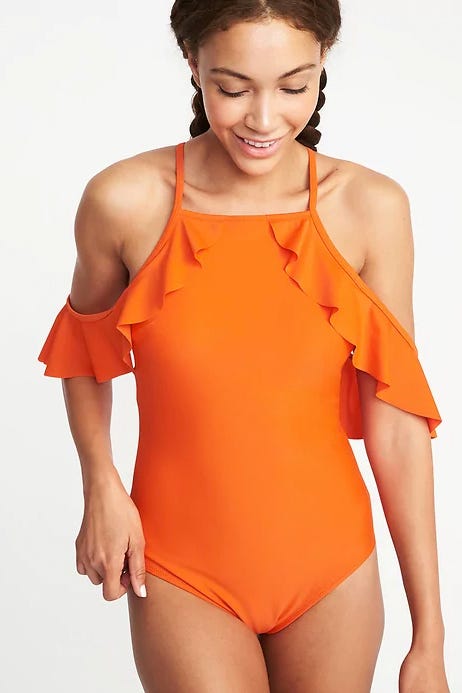 A trendy, flattering, and comfortable swimsuit for $25? We're surprised this is still in-stock.
4
Soft-Washed Perfect-Fit Crew-Neck Tee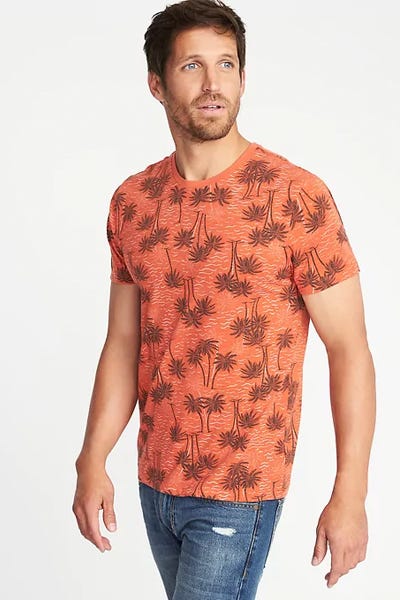 Finally, a polished-looking tee that he'll love to wear.
5
Built-In Flex Twill Shorts for Boys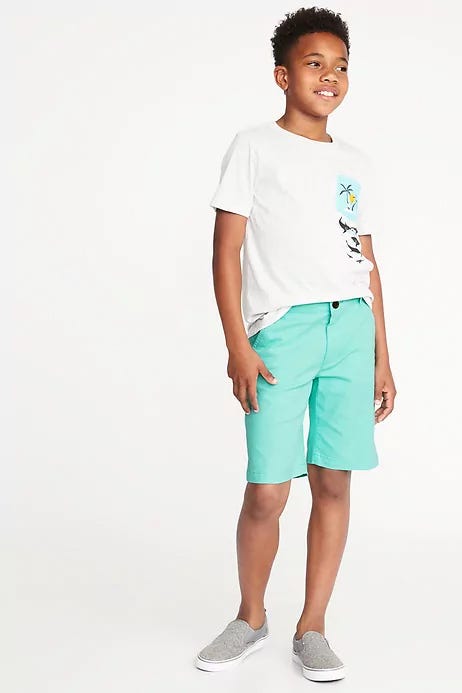 For $8, you won't mind if these get stained a little from summer fun.
6
Waist-Defined Off-the-Shoulder Crinkle-Gauze Midi Dress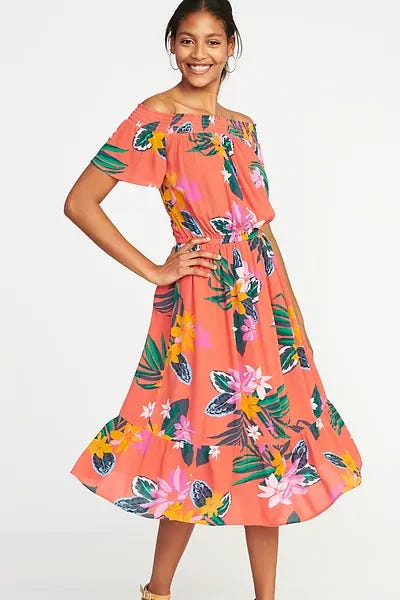 People will think this dress is designer. We won't tell that it cost you less than $50 if you won't.
7
First-Layer Fitted Tank for Women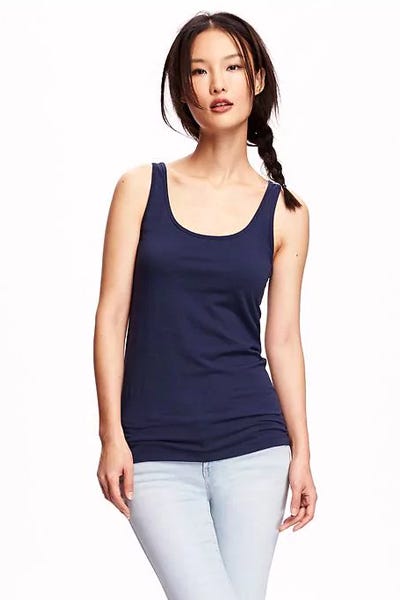 Layer it under a v-neck or wear it solo when the temperature really spikes.
8
Slim Ultimate Built-In Flex Shorts for Men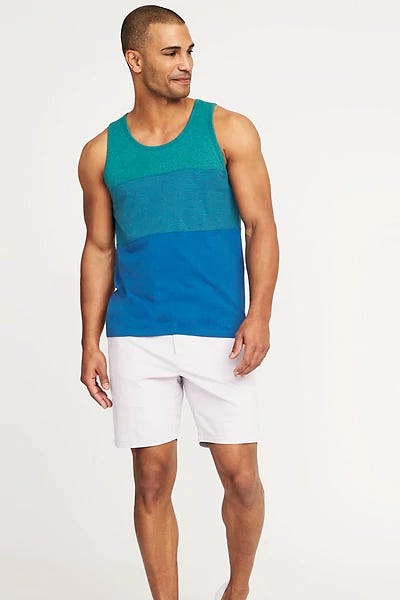 These are cooler than his dad cargos, but with the same affordable price.
9
Relaxed Tie-Front Top for Women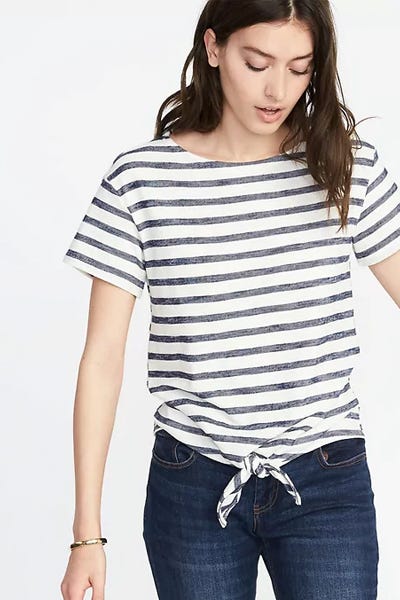 The tie-front adds a layer of sophistication to this everyday tee.
10
Chest-Stripe Tank for Men